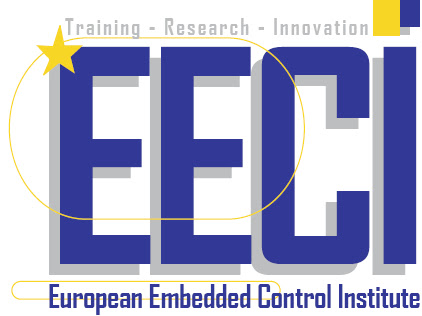 Annual European Systems & Control PhD Thesis Award

Submission deadline: 28th February 2023


The EECI PhD Award is granted annually in recognition of the best PhD thesis in Europe in the field of Systems & Control.
The aim is to encourage high-quality work amongst young researchers in their first research period.
The prize consists of a certificate, a trophy and an award of 1000 €.
It will be awarded during the annual European Control Conference.
Here previous prize winners since 2007.
To be eligible for the award, the thesis must be in English and has been defended in Europe between 15/07/2021 and 14/07/2022

Candidates are required to submit the following document:


- Copy of the thesis
- Extended four- to six- page summary of the thesis describing the study and the contribution to the knowledge in control theory, and, if applicable, connections to industrial practice
- CV of academic and professional achievement, including a list of publications
- A letter of recommendation from the advisor
Please send all the document (eg. by WeTransfer) to 
luca.greco@centralesupelec.fr

Consentement
Détails
A propos
Ce site Internet utilise des cookies.

Nous utilisons des cookies pour :
* Le fonctionnement du site Internet.
* Enregistrer vos préférences.
* Analyser le trafic de notre site Internet.

Votre réponse sera conservée 13 mois.

Hormis l'utilisation de l'outil Google Analytics pour l'étude de notre trafic Internet, nous partageons aucune donnée avec des sites Internet tiers et autres entreprises extérieures.
Nécessaires au fonctionnement
Les cookies nécessaires aident à rendre un site Web utilisable en activant des fonctions de base telles que la navigation sur les pages et l'accès aux zones sécurisées du site Web. Le site Web ne peut pas fonctionner correctement sans ces cookies.
Les cookies de préférence permettent à un site Web de mémoriser des informations qui modifient le comportement ou l'apparence du site Web, comme votre langue préférée ou la région dans laquelle vous vous trouvez.
Les cookies statistiques aident les propriétaires de sites Web à comprendre comment les visiteurs interagissent avec les sites Web en collectant et en communiquant des informations de manière anonyme.
Les cookies sont de petits fichiers texte enregistrés dans votre navigateur qui peuvent être utilisés par les sites Web dans le but d'améliorer l'expérience utilisateur.

La loi stipule que nous pouvons stocker des cookies sur votre appareil s'ils sont strictement nécessaires au fonctionnement de ce site.

Pour tous les autres types de cookies, nous avons besoin de votre autorisation. Ce site utilise différents types de cookies. Certains cookies sont placés par des services tiers qui apparaissent sur nos pages.

Vous pouvez à tout moment modifier ou retirer votre consentement à la déclaration relative aux cookies sur notre site Web en supprimant les cookies de votre navigateur.